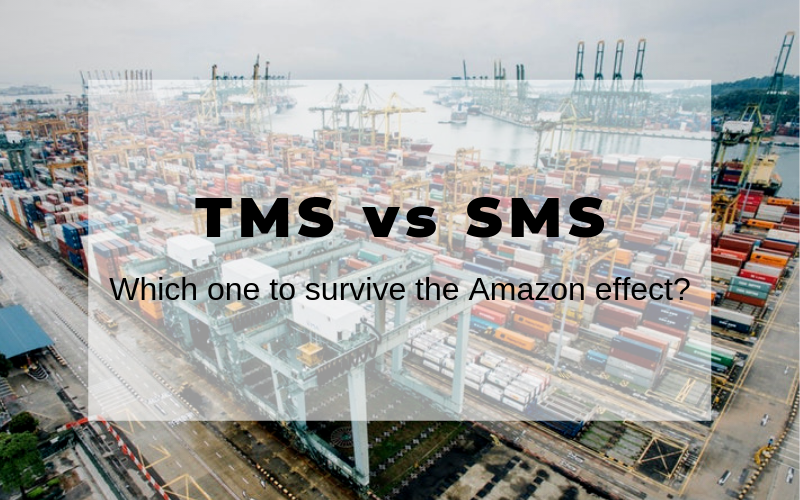 There's no denying that e-commerce giants like Amazon have changed consumers' expectations about delivery services and logistics. Shorter delivery, real-time tracking, effective crisis management, reduced costs, increased transparency, you name it, and today's customers want it all. This phenomenon, rightly called the Amazon Effect, has cascaded into all industries that deal with physical transportation of goods. The maritime transport industry is no exception to it.
Such unprecedented consumer expectations call for sophisticated supply chain management systems and effective use of data for operational excellence. Logistics managers are constantly bogged down by the immense pressure to stay on top of the chain and they often resort to Transportation Management Systems (TMS) to grapple with it.
But is TMS an ideal tool for the sea freight industry? Or do we need digital platforms like a Shipping Management Solution (SMS) that facilitates better communication and collaboration? Let's find out.
TMS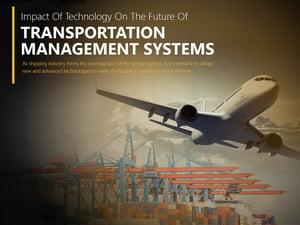 A TMS helps users optimize the daily operations of their transportation fleets. Its primary aim is to help shippers, carriers, and 3PLs to plan and execute the physical movement of goods so as to facilitate decision making, follow-ups, inventory management, route planning, load optimization, and cost reduction, among others.

Is TMS good enough ?

Sadly, the answer is no, especially for those who are engaged in container shipping operations. While TMS was indeed a great intervention, it doesn't fully address the complexities of sea freight operations. For starters, maritime transportation involves multiple players and stakeholders, from shippers, carriers, 3PLs, and freight forwarders to bankers, customs, brokers and ports. Each of these players is operating from different geographic locations and time zones, which adds to the complexity.

The need of the hour is a platform that facilitates effective communication, coordination, and partner collaborations, and that's where a Shipping Management Solution (SMS) comes in.

What is a shipping management solution (SMS) ?

An SMS is a collaborative, cloud-based digital platform designed exclusively for sea freight operations. It connects freight forwarders, shippers, carriers, and every player in the supply chain and makes sure that they are all on the same page. By using a unique file-transport system, an SMS also reduces the time spent on emails, calls, and other modes of communication, per shipment. Companies can use it as a stand-alone application or if required, link it to their existing TMS.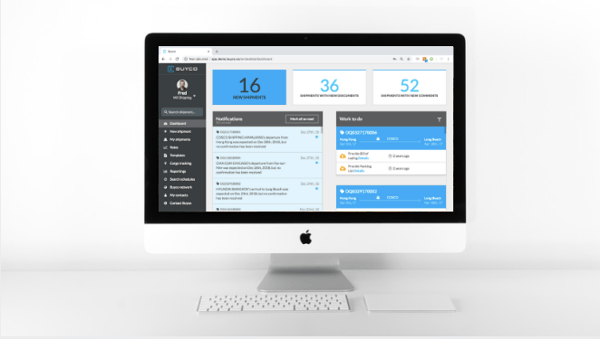 The functions and features of this digital platform are manifold. For instance, Buyco, the inventor of SMS, can be used for key processes, container tracking, contracts management, booking, and data aggregation, among others.
Using a new digital solution can replace manual, repetitive tasks and unnecessary paperwork with simple automated features. Real-time booking allows you to find your negotiated rates with all the shipping schedules in one place. Easily editable templates result in simplified and standardized document management. Streamlining the communication process provides easy access to live data that can be used to track shipments.
With a collaborative platform, you can expect to see productivity rise up to 40% for your team and partners. 11 hours of processing time can be saved and 73% of emails can be reduced for every transport file.
7 factors to consider specific to the international supply chain
The world is going digital, and if you haven't joined the bandwagon yet or are reluctant to embrace new digital technologies, here are 7 factors you must consider:
1. Transmission of Rich Data
In sea freight transports, transmission of rich data is pivotal for timely operations and crisis management. A TMS that uses Electronic Data Interchange only allows users to send simple messages, that too in a yes/no format. For instance, at the time of loading, carriers can say yes or no, but there's no option for a rich text, such as "Can't deliver on Wednesday, but we can make it by Friday". Most TMS solutions also don't make room for follow-up messages. However, with an SMS, this and much more are possible.
2. Real-time visibility and crisis management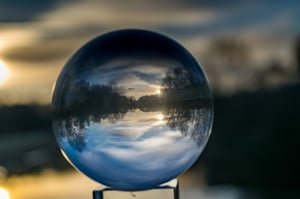 The success of any logistics manager lies in identifying a problem before it occurs. For this, the platform they use should signpost potential challenges in real time, which many on-premise TMS platforms are unable to do. The advantage of an SMS, however, is that it is a digital platform that helps managers identify problems in real time and also gets information about the location and ETAs regarding their containers.
3. Communication
If statistics are anything to go by, the current shipping management process involves about 3 different TMSs, 10 companies and over 200 emails, phone calls, text messages, etc. When all these players speak from different locations and time zones without an effective communication platform, what ensues is absolute chaos. The SMS is unique because it connects all 10 companies in the same place and allows them to access information whenever they need it. Shippers and carriers can share, save, view, and track all kinds of data and documents in real time, within the company and with their partners. This can reduce the number of emails by 75% and save several hours of work per shipment.
4. Cost and manpower
Setting up a TMS can be a costly affair. In addition to that, organizations also have to spend time and money training their resources on how to use it. This is where an SMS has its biggest draw. It doesn't have any set-up costs, nor does it require an elaborate process of setting up. It is a plug-and-play platform, which means the system is up and running in just a few weeks and people can learn how to handle it easily.
5. Collaboration and coordination
Lack of collaboration among the players leads to operational hassles and more importantly, financial loss. Carriers often find themselves held at ports due to poor coordination and improper transmission of logistics flows. Such delays can be detrimental to a company's finances, especially if the shipment contains perishable goods. An on-premise, SAP-based TMS doesn't score high on collaboration while an SMS is designed for facilitating real-time coordination between all the players involved in a shipment.
6. Data analytics
Data is a highly powerful tool and if leveraged correctly, can helps players stay on top of the supply chain. Data aggregation and analysis are the keys for better decision making. An SMS uses big data to provide its users with shipment execution services, freight rates, and multiple-carrier sailing schedules, as well as to assess internal performance through key indicators such as timing, volume, reactivity, etc.
7. Maritime-specific features
TMS is a generic tool designed for all segments for transportation, not just for sea freight. This means when you set it up, a considerable amount of customization is required to make it suit your requirements. An SMS, on the other hand, is developed exclusively for maritime transportation and has all the needed specific built-in features such as real-time shipment tracking, contracts management, booking, and many others.
SMSs do not replace the TMSs used by your supply chain team. An SMS is, however, an essential element that works alongside and connects to TMSs to be able to properly manage maritime transportation. The niche platform brings more reliability to the supply chain and offers transparency that builds trust between all companies involved. And that's no small feat !
A Free

E-book on Automation, Visibility and Collaboration!
Automation, collaboration and visibility. Are these just industry buzzwords or a reality for the maritime supply chain? We have decided to take a closer look to find out for ourselves. We surveyed the market, studied concepts and results from recent studies, developed our own perspectives and have found that these areas are indeed weak points in the maritime supply chain.
Our aim is to provide logistics managers with a clearer view of automation, collaboration and visibility, and give them the right tools and solutions to achieve their goals.