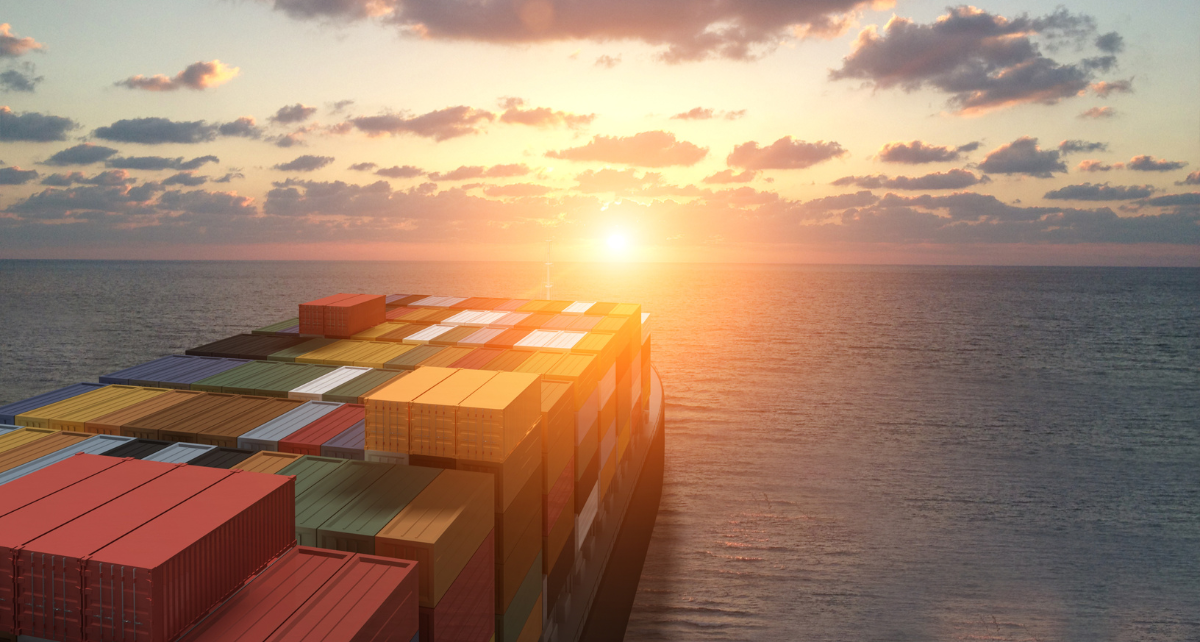 The iPhone is a common example of a product requiring a complex supply chain. The individual components were crafted in different factories in countries like Japan, Germany, Switzerland, the USA, etc, then assembled in China, stocked in Californian warehouses, and shipped out to retail stores. Your supply chain probably resembles something similar.
With these complex systems and each part relying on another, delays are one thing that can really disrupt the entire supply chain, and unfortunately, they are quite common, especially in the shipping industry. In 2021, 545 container vessels were delayed by over 2 weeks because of storms, port congestion and various other reasons.
The impact of such delays is dependent on how well companies were able to react to the news. For example, those with advanced knowledge of a congested port ahead could get their shipments loaded into a carrier with an alternative route to minimize the delay. Those who aren't able to get such updates can do nothing much but wait. Thus, the need for Supply Chain Visibility Software.
What does Supply Chain Visibility Software do?
Supply chain visibility is all about tracking the movement of your containers while in route. The main challenge lies in accessing tracking information in real time. Given that an organization could have hundreds of shipments simultaneously moving across the oceans, checking individual carrier websites for updates is not feasible.
A Supply Chain Visibility Software aims at solving this problem. It provides end-to-end shipment tracking data in real time and highlights potential disruptions. This helps supply chain managers know where their shipments are at all times and plan further steps accordingly.
The benefits of using a good Supply Chain Visibility Software range from reacting faster to exceptions, optimizing costs, improved collaboration with partners, and increased customer satisfaction.
Features You Need in Your Supply Chain Visibility Software
Every organization has unique requirements from Supply Chain Visibility Software. However, there are a few fundamentals that can ensure its long-term success.
Visibility of Shipment Planning
The role of Supply Chain Visibility Software begins with shipment planning. The software should list out all available schedules by various carriers between ports to help you choose the best routing option. You need Supply Chain Visibility Software that gives you visibility over schedules, allocations, delivery milestones, etc. as well as vessel and carrier reliability.
This helps maximize the use of your allocations and simplify transportation planning. In addition, when disruptions occur, you should be able to use the software to edit your original transport plan and maintain your desired delivery date.
Visibility of Shipping Operations
Your chosen Supply Chain Visibility Software should give you complete visibility and control over all aspects of shipping operations. This means that in addition to listing schedules, it should allow you to make individual and bulk bookings through the platform and control document workflows. The software's ability to automate such functions would be an added advantage in terms of efficiency.
Container Tracking Visibility
Once your cargo has been loaded into a container, the Supply Chain Visibility Software should track container movement in real time until it has reached its final destination. For this, the software cannot rely on information only from the carrier, it must get data from multiple sources to ensure its reliability. Further, the software should be able to analyze tracking information and determine reliable ETDs and ETAs.
Visibility over Transportation Costs
When you have real-time tracking data, not only can you minimize delays, but you can also increase your margins and profitability. For example, the software should measure the time your containers spend with your carriers to reduce demurrage and detention costs. It should also track allocations to help you get the most out of your contracts.
Visibility over Supply Chain Performance
Supply Chain Visibility Software must also have the ability to evaluate the overall performance of carriers, forwarders, etc. This helps organizations work on improving internal processes and identifying their most profitable partners. Partner performance indicators also prove critical when negotiating rates.
The software should be able to identify carriers that are most and least likely to make timely deliveries, highlight areas where your team can make changes to increase productivity and so on.
7 Top Supply Chain Visibility Software
There are numerous Supply Chain Visibility Software solutions available. The top 7 amongst them are:
BuyCo
Buyco is a Supply Chain Visibility Software that gives shippers and logistics service providers complete visibility and control over their shipping operations. It sources data from 97% of global ocean carriers to streamline processes at every stage of shipping operations.
At the planning stage, it provides carrier schedules and quotes as well as data on delivery timelines, allocations, CO2 emissions, etc. for easy comparison and route selection. To ensure the most profitable bookings, BuyCo uses AI to determine accurate ETAs/ETDS and carrier reliability.
Bookings can be made directly through the BuyCo platform and automated to boost productivity. Document sharing is simplified, automated and centralized to ensure that all partners are on the same page. BuyCo provides real-time door-to-door tracking data for container movement with timely alerts for deviations and exceptions. This empowers you to act proactively and minimize delays.
It also provides actionable insights into KPIs related to freight contracts for more profitable negotiations and cost optimization. Further, it provides access to reports, analytics, and KPIs over your operations to measure overall performance and take steps to improve it.
Project44
Project44 is a visibility platform catering to the needs of shippers and logistics service providers. It tracks multimodal container movement across 120 countries. The software also has the ability to automate certain collaborative processes and can be integrated with other transportation management systems.
Fourkites
Fourkites provides tracking information for containers while they are in transit via road, rail, ocean and air as well as while they wait in yards and warehouses. It also provides predictive ETAs and automates functions such as warehouse appointment scheduling.
Shippeo
Shippeo provides live transportation data for container movement in 75 countries to help shippers and logistics service providers. It also uses a machine learning-based algorithm to estimate realistic ETDs/ ETAs and predict potential delays.
GateHouse
Gatehouse provides real-time container tracking data as well as historic data on carrier performance. With the help of machine learning models, it predicts dynamic ETAs/ETDs and provides advance alerts of potential disruptions.
Vizion
Vizion is an API-based solution for container visibility over ocean routes. It provides 6-hourly updates of container position and pushes this data to customer systems through webhooks. It also automates exception identification and provides updated ETAs accordingly.
PortCast
The PortCast platform tracks containers as they move across the oceans and provides early warning notifications of shipment delays. It also assesses a range of external factors to forecast demand up to 3 months in advance.
5 Things to Consider Before Purchasing a Supply Chain Visibility Software
Easy to Start
Some Supply Chain Visibility Software solutions take up to 6 months to be set up and be made ready to use. It's a lot of wasted time and energy not to speak of the investment that has not yet made any returns. At the end of these 6 months, if the solution does not work as well as intended and doesn't meet your requirements, it's back to the starting point and the investment must be written off as a loss.
Hence, you need Supply Chain Visibility Software that is easy to set up and start. Ideally, you should be able to test the software before making a purchase.
Easy to Use
A Supply Chain Visibility Software is meant to simplify your operations and make them more transparent. Hence, choosing software that can be operated only by someone with a special skill set is not a good idea. If the system is too complicated, people will revert to manual operations and document sharing via email.
The software should have an intuitive interface and be easy to use by all stakeholders without much training. This is one of the key aspects to be evaluated during the trial period.
Integratable
There are multiple players and processes involved in shipping operations. Data needs to be sourced from different databases as well as shared across teams.
Hence, the Supply Chain Visibility Software should be easy to integrate with all existing TMS and ERP systems. This helps automate manual processes to boost productivity and minimize errors in data entry. A cloud-based system is ideal since it makes data easily accessible.
Reliable Data
To trust data from Supply Chain Visibility Software, it must be accurate and valid. There is no point in knowing the container location if it has already been move or if the ETA is inaccurate.
The software you choose should thus source data from multiple points and be able to cross-reference it to assess reliability. It is only then that you can trust the estimated ETDs and ETAs and use the information to make data-driven decisions.
Collaborative
Every shipping operation has multiple players – shippers, carriers, forwarders, warehouse managers, banks, etc. The supply chain can move smoothly only if everyone can communicate easily and exchange information centrally.
When you choose a Supply Chain Visibility Software, you must ensure that all members of your shipping operation can access the platform, share documents on it and receive alerts and updates.
Summing Up Supply Chain Visibility
In July 2022, only about 40.5% of all container vessels reached their destination on time. For everyone with container shipments, the delays would have been responsible for supply chain disruptions. The impact of these disruptions could be reduced by using the right Supply Chain Visibility Software.
With BuyCo, you get complete visibility and control over every stage of shipping operations. Rather than wait for disruptions to occur and react to them, you can act proactively by relying on the most reliable ETAs at the vessel selection period and maintain your intended delivery timelines to increase customer satisfaction.
About BuyCo Supply Chain Visibility Software
BuyCo is the leading Supply Chain Visibility Software for ocean transportation. Designed for exporters and importers managing large volumes, the platform connects to 95% of all ocean carriers to simplify, secure, and automate daily shipping tasks. BuyCo centralizes the members of the supply chain to streamline operations and provide visibility to all parties. BuyCo's customers reduce costs by cutting down internal, carrier, and freight forwarding expenses.
Learn more about BuyCo