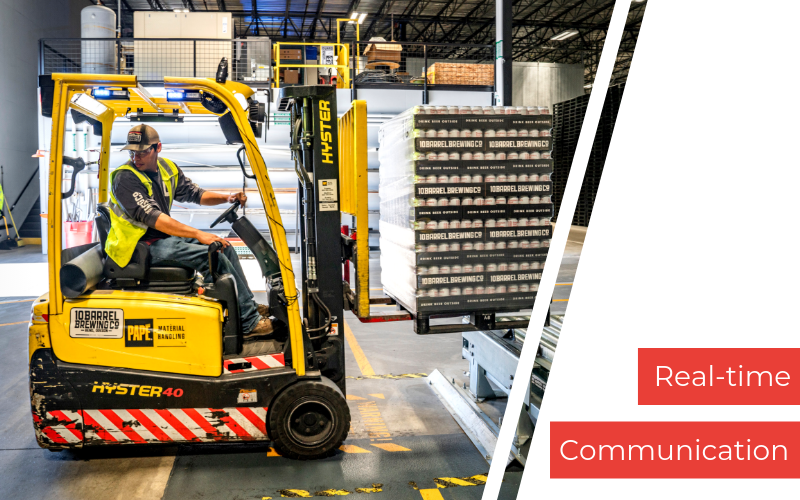 TMS: the starting point for effective transport management
Overseas shipping has always been challenging to coordinate, but today manufacturers want components/parts 'just in time' and consumers want their orders delivered in one or two days.
Whether transporting medicine/medical supplies or high-value items, logistics managers need real-time communications to stay on top of critical supply issues or emergency deadlines. While the existence of Transportation Management System (TMS) was the beginning of more effective transport management, TMS is not the ideal tool for container shipping operations.
Container shipping complexity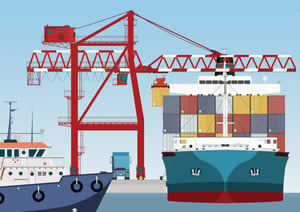 Sea freight is complex and involves multiple partners including carriers, freight forwarders, brokers, bankers, ports and customs – with each of them located in a different time zone and different regulations.
Because of the high number of people and stakeholders involved, container shipping operations are complex and require a high level of coordination or can quickly spiral into chaos.
Alpi, an Italian wood producer and importer with production sites in Africa, used to pay penalties due to poor coordination. Documents were missing or containers made unexpected stops along the way. "For years, I have been looking for a solution to help us coordinate and monitor container operations better", says Gianluca Bissaro, Alpi Logistics Manager, about ocean freight complexity. "When a trade partner told us about BuyCo, a collaborative platform for shipping operations, we didn't wait a second before testing it and seeing what it could bring to our ongoing shipping operations".
Collaborative platforms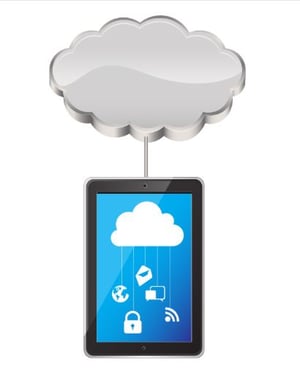 This is why a collaborative platform increases a logistics manager's productivity. Digital platform solves the problem that a TMS can't solve. Most TMS communication is via EDI (electronic data interchange) meant only to provide simple messages that require yes/no replies. The TMS is unable to communicate rich information to flag a potential problem and help provide suitable actions to solve them.
Nowadays, digital technology flags, in real time, which items and issues are the most important to focus on. So, you – the logistics manager – can be proactive solving potential problems before they happen. Real-time, regardless of time zone, type of supplier, location or regulation, BuyCo provides logistics managers the ability to save time managing reports and updates on their containers' locations and ETAs.
Subsidiaries, inter-company flows and DATA
Nowadays, large groups often use several local solutions to manage their specific flows. This organization is no longer sustainable from a business point of view as it then becomes difficult to aggregate DATA for a better decision-making process.
Managers need a common set of tools and rules to improve monitoring, analyzing, comparing rates, performance and cargo volume commitment. This is only possible if supply chain managers adopt a single solution for their logistics flows.
Large groups often move cargo within their subsidiaries (inter-company flows) and there is a need to collect data to get insight about better decision making for internal industrial processes.
The ultimate goal is to collect DATA to help make more effective decisions. Large groups can't go on using multiple solutions anymore as this makes them lose out on precious DATA and by doing so become less and less competitive.
More collaboration within the company
Real-time communications also means sharing information with co-workers and your working partners. Both completed shipment documents and current shipping documents are accessible. You and your team members can upload any beneficial documents including customs documents, invoices or letters of credit. All documents remain confidential.
Better customer service
Collaborative platforms empower logistics practitioners and make them more responsible for what is going on in the supply chain. As such, customers have a clearer idea about who is doing what since they know their supplier better.
This new way of working – with improved collaboration – results in better customer service. Customers find everything they need in one place: real time information, documents, etc. They no longer need to send a flurry of emails to get news and status reports about their expected cargo.
BuyCo collaborative platform

If you are responsible for a large geographical area, BuyCo will save many hours of time every week as you and your team checking on the status of individual shipments, the particular details and the related documents. The BuyCo collaborative platform pulls in all shipments into one place along with your supply chain. All operational tasks are at your fingertips.
Make confirmed reservations with any shipping company.

Utilize your shipping templates to avoid repetitive entry chores.

Track your containers in real time regardless of stage.

Automated notifications of delays and/or deviations from original plans.
BuyCo's platform is intuitive and easy to use. It's a simple plug and play – you can be up and running within just a few days. The digital platform is cloud-based with no software or equipment to buy.
Container shipping management all in one place in real time – holidays, weekends and bad weather – you and your logistics team have real-time visibility of every shipment. Whether you're a manufacturer or a retailer, a trader or a shipper, BuyCo can help streamline your container shipping. Whether shipping commodities, consumer goods, automotive or equipment components or chemicals, the BuyCo digital collaborative platform provides real-time answers when management asks you questions.
Get your free report about container logistics

If you are a shipper, we can offer you a FREE report about your container shipping operations. Respond to 12 questions about your operations, and you'll get a personalized report about:
Potential time saving for your logistics team

Potential savings on shipping costs

Information and DATA exchange technology