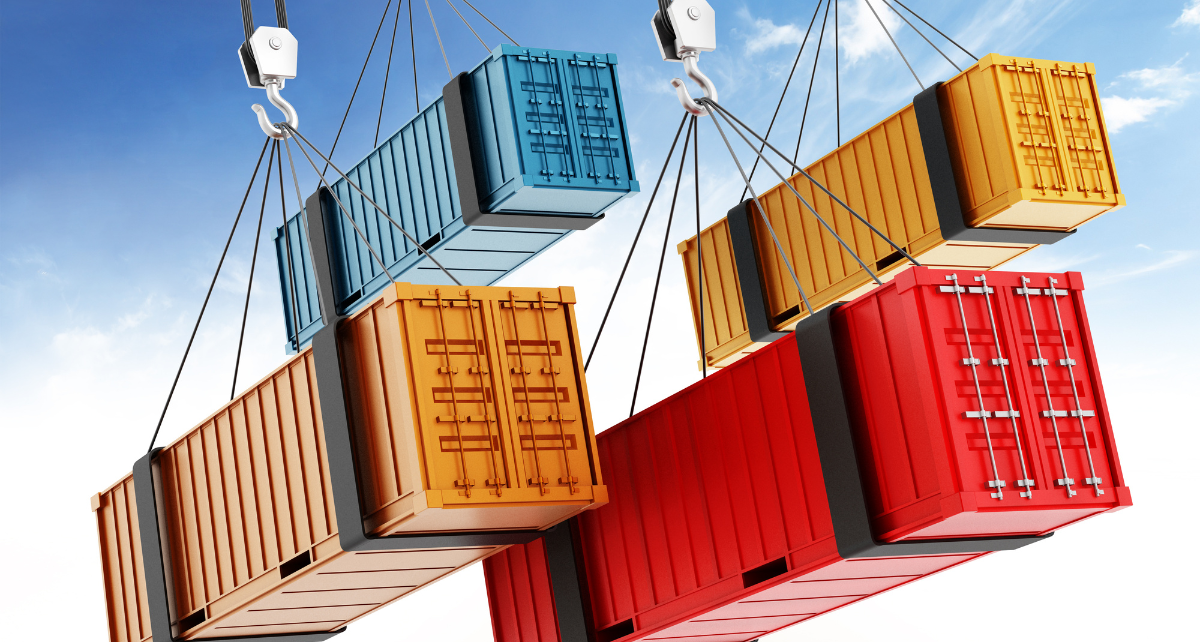 Booking containers is a very critical point in your operations. It is the process of deciding who you will trust with your shipment, what route you will take, when the vessel will arrive, and then ultimately, sending the request to the carrier.
Whether you're shipping cars, food or any other kind of retail or materials, you need to book the right vessel, have all your documentation in place and keep track of the shipment until it is delivered. As you would assume, there are plenty of moving parts – planning and working with third parties.
The use of technology and shipping digitalization has made this easier. Web-based container booking platforms are pivotal in boosting operational efficiency and increasing transparency, all while streamlining container management.
What is a Container Booking Platform?
A Container Booking Platform lets you place a booking and receive confirmation from all carriers in one place. Collaborative and complete Container Booking Platforms allows you to manage and automate more of the shipping process, from searching for vessels and booking containers to sharing documents and tracking containers.
It brings all players together to provide full visibility over the supply chain, fosters trust with organized collaboration and provides real-time information to increase reactivity. In addition, a Container Booking Platform automates daily shipping tasks to optimize resources and minimize the risk of human error.
Step 1 in Container Booking Process: Compare Vessel Schedules
Scheduling shipments is the first step in creating an efficient supply chain for your shipments. The choice is very strategic, whether you prioritize time, cost, reliability, and/or CO2.
Your Container Booking Platform should connect to nearly all ocean carriers on a single platform. In this way, you no longer need to visit individual websites for different carriers and enter your requirements on each form. The shipping schedules of all carriers along with other influencing factors such as ETAs/ETDs, transit time, rates, etc. should be centrally presented to make comparison easier.
Your Container Booking Platform should also let you schedule shipments automatically based on criteria such as allocations, price, C02 emissions and transit time. BuyCo manages contracts with carriers to track your allocations, including what has already been consumed as well as the allocation target to help you make better, faster decisions.
Step 2 in Container Booking Process: Book Containers Directly with all Carriers in One Place
Once you have selected your carrier, you need to send the Booking Request and receive their confirmation. Sometimes carriers need more information to complete your booking.
Many times this communication is managed by email and other channels. The trouble is that information shared by email gets lost or missed more easily.
Your Booking Container Platform can act as a centralized communication platform to streamline this exchange of information. It saves time and ensures that all relevant information is stored centrally and can be accessed by all stakeholders.
Or, Bonus: Automate Container Booking!
Some Container Booking Platforms further simplify container booking by automating the booking process. In many instances, shipments you book are similar in terms of product type, quantity, weight, destination, etc. However, the details must be entered each time you search and book a vessel. It's slow and manually entering data has a higher risk for errors.
A Container Booking Platform can solve this problem and helps you avoid having to perform repetitive tasks by automating the booking process. When multiple shipments have identical details, the platform allow you to duplicate shipments and automate booking requests. This helps perform shipping operations in mass and at scale to boost efficiency.
Step 3 in Container Booking Process: Receive bookings confirmation from all carriers in one place
Booking confirmations are amongst the most important documents exchanged between shippers and carriers. This acts as confirmation of having booked a certain type and quantity of container/s on the requested schedule and the vessel space. Booking confirmations may be issued within a few hours of placing a booking request or it may take a few days. Other documents such as the Bill of Lading are prepared on the basis of the booking confirmation.
If you miss your booking confirmation or it is rejected, it could cause huge delays in your supply chain. A Booking Container Platform centralizes booking confirmation from all your carriers in one place, and you are notified when a booking is confirmed or rejected. This negates the need to check multiple channels and ensures that you never miss a booking confirmation.
Step 4 in Container Booking Process: Repurpose Booking Data
Once your shipment booking is confirmed on a vessel, there are several other documents that must be prepared like the VGM and SI. Manually extracting information from the booking confirmation and entering it into the shipping instructions, etc. limits productivity.
As a comprehensive maritime management platform, BuyCo holds all relevant information required for bookings and documentation. The data is automatically linked to existing ERP/ SAP/ TMS through APIs and can be automatically extracted and repurposed to fill out your Shipment Instructions, VGM, etc. it's quicker and by eliminating the need for double entries, you can also minimize double entry errors.
Step 5 in Container Booking Process: Get Container Booking KPIs to optimize operations
As a regular exporter, you probably have shipments leaving every few days. You need to assess the performance of every carrier transporting your cargo to understand the health of your maritime supply chain and make improvements to achieve your goals. However, this information is usually spread across documents and is difficult to retrieve accurately.
Rather than simply making assumptions. You need to measure specific Key Performance Indicators such as the carrier's booking confirmation response time, percentage of container requests accepted and refused, number of canceled bookings, etc.
A Container Booking Platform centralizes data from all stakeholders and makes them accessible in the form of reports and analytics. Since information is not manually entered but sourced directly through an EDI, the data and inferences drawn are correct and reliable.
You can also make your own personalized reports and share them with specific collaborators. A Container Booking Platform's automated KPI reports can also help identify your supply chain's strengths and weaknesses in terms of carrier performance, detention and demurrage, etc.
Extra Bonuses of a Container Booking Platform
A Container Booking Platform offers many benefits. It dramatically reduces admin workload while ensuring data accuracy and smoothening the supply chain. Here are the main advantages:
Full Maritime Control Tower
A Container Booking Platform centralizes the players of your supply chain so that all transactions, operations and communication concerning your shipment can be found. At any given moment, you can instantly find the status of a shipment, tasks in process, documents completed. By relying on workflows, you can ensure that every shipment is treated correctly every time.
Here's an example of how a Container Booking Platform lets you use filters to easily find any information you could be looking for:
Container Tracking
Some Container Booking Platforms also allow you to track your shipments. They can provide you with reliable, multi-sourced, real-time tracking information from door to door. Having multi-sourced tracking information is essential to getting a reliable ETA of your shipment. A Container Booking Platform can notify you at the soonest moment and alert you with any delays or deviations so you can react faster to exceptions.
KPIs over all your shipments
A Container Booking Platform aims to streamline and smoothen overall supply chain logistics. To achieve this, it uses Artificial Intelligence to assess internal, carrier and partner performances and create easy-to-understand reports on various KPIs. By centralizing information from all stakeholders, it helps you make data-driven decisions in line with your company's values.
For example, along with dates and rates, some Container Booking Platforms also allow you to compare carriers and routes by the associated CO2 emissions. If your company is on a mission to reduce its carbon footprint, this information is valuable. A Container Booking Platform also allows you to prioritize parameters based on each shipment's requirements. In some cases, speed may be of the utmost importance while in others, the need to lower costs may make split shipping a better option.
Summing Up Container Booking
BuyCo is one of the most popular Container Booking Platforms. It simplifies the shipping processes and automates several aspects to minimize the risk of error and optimize resources. With BuyCo, not only can you search, compare and book shipping schedules, but you can also keep track of your container until it is delivered and identify opportunities for improvement. Whether you're shipping cargo to India, China, Europe or Australia, BuyCo is the ideal partner for you.
Learn more about BuyCo