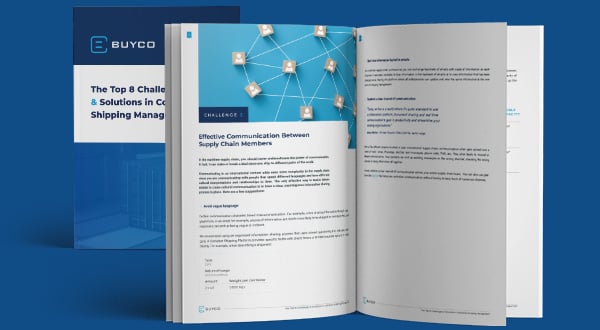 Want to manage your maritime supply chain in the best way possible?
Your logistics team and partners might be facing challenges that you are unaware of.
Download our E-book, "Top 8 Challenges and Solutions in Container Shipping Management" to dig into the obstacles your supply chain is probably facing and to get the practical advice to overcome them.
In this E-book, you will discover how to:
Maximize team efficiency
Properly manage your containers
Communicate effectively
Ship quickly and promptly
Improve customer service
Brand as an environment-friendly organization
Keep logistics costs low


Download the E-book Now