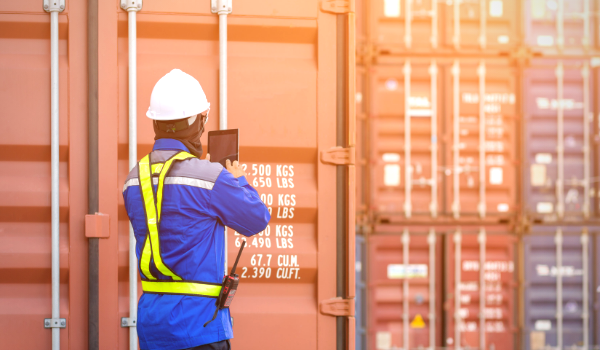 If you're a supply chain professional, you probably keep an eye over your operations with a WMS and a TMS. However, one link in the supply chain is often overlooked that has important effects on your service, and that is On-Site Container Activity. This is the period your containers are gated-in, cleaned, sealed, weighted, stored & gated out, then, to be sent to your ocean carrier.
Making your on-site containers flows as efficient as possible can have a significant impact on your entire supply chain. It's a crucial point that affects your ability to be on time, accurate and productive. Implementing new innovation in On-Site Container Visibility can help you manage your on-site activity with ease and improve your overall productivity, all while reducing extra demurrage, detention or trucker turn-time costs.
But what does an On-Site Container Visibility Solution actually do? And what benefits could more visibility & control in this area really bring?
BuyCo OnSite Visibility App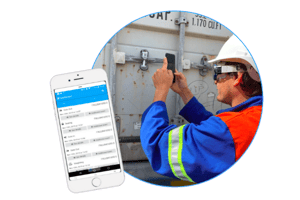 The real goal of On-Site Visibility is that news from the ground reaches all players involved, in real-time, so that management can instantly record necessary information, react quickly to changes, and stay on schedule.
Realistically, for this to happen, the solution needs to be as easy as possible for the staff working on the ground. On-the-ground workers particularly appreciate BuyCo OnSite because they are able to cut out manual entry and avoid writing down container data all together. Instead, they simply take a photo and their data is automatically recorded. With this system, efficiency and productivity increases, which is a win for everyone involved.
OnSite Visibility provides not only specific necessary data points, but also helps with the big picture. All data is recorded and organized into insightful KPIs so operations can be easily analyzed and improved. Here are more details about how BuyCo OnSite works:
The Details of an On-Site Visibility Solution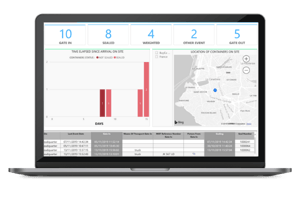 After your onsite staff downloads an app on their phone, they scan the container or container seal at any point to record any needed data such as the means of transport used, container number, seal number, reference number, time logs, and GPS logs, or to indicate an event, such as gate-in, cleaned, fumigated, sealed, weighted, stored or gated out.
This tool becomes the master control tower over all your on-site container flows. All the information that your staff records is saved in the cloud, and BuyCo OnSite provides you with a comprehensive overview of your on-site activity, including the total number of containers in each stage of progression, accessible from anywhere in the world. Finally, you are provided with clear visibility over your container activity on your production site and in your storage yard. Robust KPIs of your container processing times and container turnover are provided so you can identify and improve weak points in your operations.
Significant Cost Savings from On-Site Visibility
The key advantage of an OnSite Visibility solution is the strong return on investment. Cost savings range from reduced trucker and haulage claims to decreased demurrage and detention costs, all adding up to an average ROI of €15 per container.
If you would like to see the details of cost savings from BuyCo OnSite, and test the solution for yourself, contact us to get your free trial.
Or discover here the 7 Benefits of On-Site Container Visibility or the BuyCo OnSite homepage.
Request a Free Trial