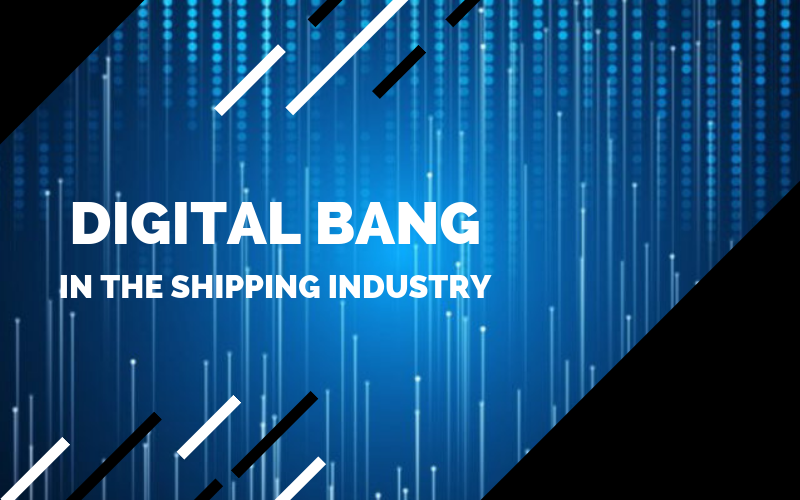 According to a Geodis survey, published in 2017, for supply chain leaders "visibility in shipping" is a priority for their company, moving from 6th to third place in the top priorities ranking.
Nevertheless, only 6% of global companies say they have real visibility on the supply chain.
The study also reveals that 67% of supply chain managers occupy a place in the top management of companies. Companies that decide to have their supply chain manager into their board are more likely to increase their profits.
This study shows, if it is still needed, the increased importance of the supply chain in the economy of a company and thus requires it to have end to end supply chain visibility.
The digital revolution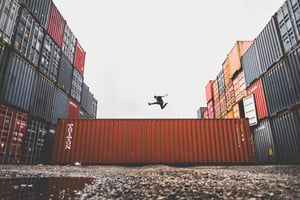 Then, asked about the next revolution in the supply chain industry, 46% of respondents agree in pointing out the DATA analysis. Because of the flow acceleration, logistics leaders have often missed the digital transformation revolution to better track their flows and measure their providers' performance.
Today supply chain role reaches its highest level, since logistics leaders are crucial in making any business strategy happen via tactics and solutions about their logistics flow.
Indeed, globalization over the last twenty years has only amplified the flow of goods and raw materials between several subsidiaries of a Group and between industrial and commercial partners worldwide.
Thus, logistics leaders often have to deal with a multitude of choices in terms of intermodal transport options and KPIs in order to monitor the performance of their supply chain and their partners' ones.
If they can put aside their fears, logistics leaders could get huge gains and take advantage of new digital technologies for streamlining their workflows with clearer and common metrics.
The ideal solution is to set up a collaborative tool that guarantees interoperability between partners involved in the supply chain in order to easily exchange information on shipping operations.
Collaboration is a key word that comes up frequently in the supply chain world and in particular for the containers shipping flow. In this field, logistics is very complex and involves several players, each one with their information system and tools to generate information in real time.
Moving to collaboration platforms

Today, every supply chain player holds the information but has trouble in sharing it with its partners. As a result, logistics professionals lose visibility on their operations, generating losses along the entire value chain.
The goal is having real time info. For instance, container location is quite crucial, the container can carry a strategic order for the end customer or perishable goods. A possible delay can generate several incidents throughout the supply chain and the challenge here is reactivity.
Track & trace
Thus, we see appearing some digital solutions for a real-time container track & trace, in order to take the right decisions in terms of supply chain and customer relationship.
Exchanging documents
Another problem is the documents exchange to confirm a transport, the lack of a document can trigger many incidents and end up in generating a delay in delivery. There are collaborative solution that can facilitate the communication of information, for example with a sharing module through which to exchange all the key shipping documents: invoices, packing list, certificate of origin, etc.
Data analysis
Another challenge is to aggregate data in order to improve the visibility on processes and resources throughout the supply chain. Leaders must select the tools that enable them to do data analysis and be constantly informed through reports with relevant indicators to measure the performance of their partners and the internal team.
No more repetitive tasks
Last but not least, digital tools can bring real time savings by automating or streamlining repetitive tasks thus increasing productivity and cost saving throughout the supply chain for shippers, freight forwarders, carriers and truckers. Here, the issue is not only economic but also achieving a better control of the supply chain because the information is directly acquired. This leads to better response and smarter logistics decisions.
After the pooling of physical capabilities, the time has come for a digital revolution that optimizes exchanges between teams, shippers, freight forwarders, shipping lines, insurers, banks and customers.
Buyco Solution
At Buyco, we have designed a platform that meets the challenges presented here with a plug & play solution, without set up costs and without any commitment. Do not be afraid of digital, it will make our business more interesting, and attract even more talented people.
A Free Guide on Container Logistics!
Overcome the challenges of container shipping and get your supply chain running better than ever.