How to Reduce CO2 Emissions in the Shipping Industry
CO2 Reduction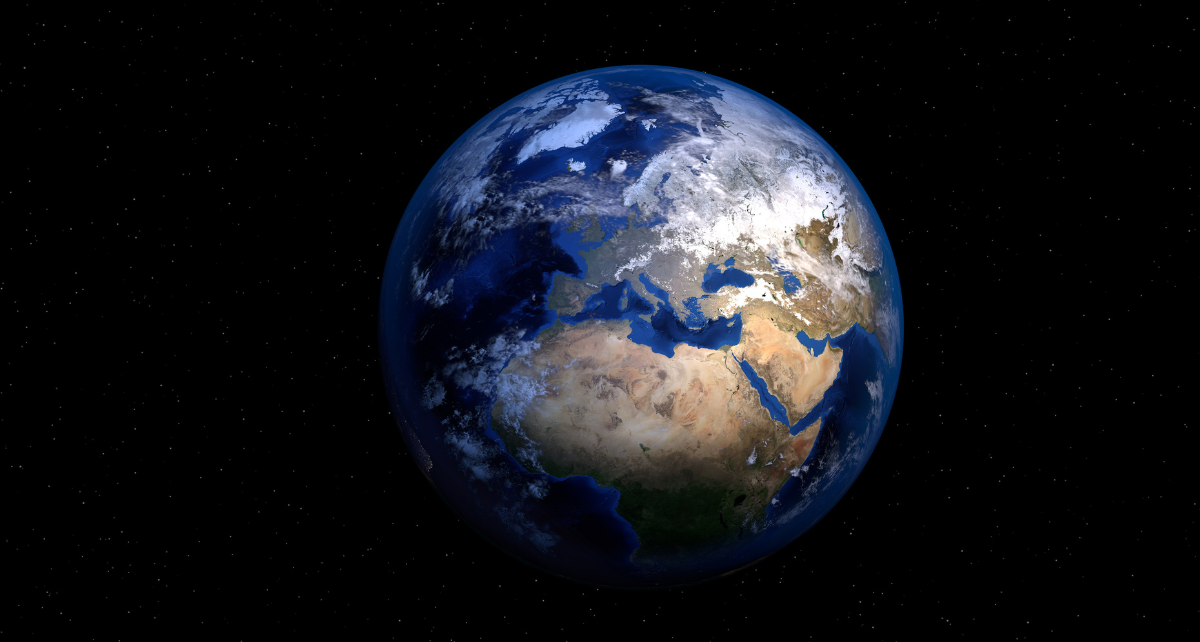 Shipping is considered an emission-intensive industry. After all, international shipping contributes 3% of the total global emissions. This is exclusive of emissions linked to inland and air transport. According to the Fourth Greenhouse Gas (GHG) Study 2020 CO2 emissions by the shipping industry could go up to 17% in the years to come.
The challenge is multifaceted – the shipping industry is vast, there are numerous players and countries involved and every change to the shipping process impacts the global economy. However, if action is not taken in time, the implications could be disastrous. Rising global temperatures can trigger unseasonal migration, political instability and danger to human health.
Thankfully, technology has made it easier for shippers to take measures towards reducing emissions. Here are the top steps shippers should consider to reduce their impact on CO2 emissions.
Reduce CO2 in Shipping by Maximizing Container Space Utilization
Whether you're booking a Full Container Load (FCL) or Less than Container Load (LCL), chances are, you are not utilizing all the container space available. According to a study by Cubex Global, 25% - 40% of LCL capacity is usually unutilized. This doesn't only mean you're spending more than you should, it also increases your cargo's carbon footprint.
You need to look into three factors to optimize container space utilization.
All supply chain players must move in harmony so that you can plan to move enough cargo and fill all the space available to you.
Product packaging must be planned to optimize stacking and space utilization
Find other companies with shipping requirements that complement yours to make use of the container space unused by you in cases of LCL loads.
Reduce CO2 in Shipping by Minimizing Empty Container Movement
Thinking of cargo movement as a one-way trip often results in empty containers making a trip to yards and terminals. A simple way to tackle this challenge is to match and reuse containers under import shipments for export shipments directly from the ports. This is known as a street turn/ match back/ triangulation approach.
While the practice isn't new, efforts must be made to make it more successful. To achieve this, shippers must be able to share information on time and coordinate between importers and exporters operating in the same area. There are 2 factors that can help.
Technology-enabled tools and platforms to centralize container searches and booking procedures
The ability for importers and exporters to identify opportunities and quickly coordinate container movement accordingly
Reduce CO2 in Shipping by Choosing the Right Ports
As compared to other modes of transportation, shipping has the lowest CO2 emissions. Hence, it makes more sense to transport cargo along the longest sections of a route by ship rather than rail or truck. This means you must select ports that are the closest to the origin and final cargo destinations.
Shipping platforms like BuyCo make it easier to compare CO2 emissions along different routes and thus help you choose the fastest and most emissions-efficient routes. BuyCo's CO2NTROL project takes multiple factors including the vessel type, distance, vessel speed and ports into consideration to help identify the greenest routes.
Reduce CO2 in Shipping by Switching To Intermodal Inland Transportation
Trucks emit 6 times more CO2 as compared to trains. What's more, cargo transported by train is easier to track since large consignments can be consolidated and cargo movement is faster too.
Hence, rather than rely only on trucking, shippers must look at moving freight by train for longer inland journeys and use trucks only for the initial leg of getting cargo to the train station and from the station to the delivery point.
BuyCo's CO2NTROL project helps here too as it doesn't stop at finding the greenest maritime routes but also identifies the most efficient inland routes.
Reduce CO2 in Shipping by Paying Attention to the Fuel Type
The fuel used for cargo transportation is directly related to CO2 emissions. It's time for shippers to move from heavy fuel oils to alternative, renewable fuel sources. According to the European Commission and the IMO proposals, biofuel and Liquefied Natural Gas (LNG) are the best options for shippers aiming at becoming carbon neutral.
While this decision may not be completely in your control, you can choose partners for the inland and ocean legs of a route according to the fuel they use. This starts with mapping the market and understanding carrier capabilities. You can then design solutions to make the transition based on the readiness of carriers to switch to alternative energy sources.
Reduce CO2 in Shipping by Leveraging Technology to Transform the Supply Chain
Working out container space utilization, vessel/ route selection, etc. with manual efforts is slow and prone to error. However, you can leverage technology to optimize supply chain steps and make the system more sustainable. Container shipping and collaborative platforms like BuyCo give you access to information required to make informed choices about optimizing your supply chain.
With the CO2NTROL project, shippers can select the most efficient vessels, the greenest route from door-to-door, choose ports close to the origin and final destinations, benchmark carriers for better tender management and compensate C02 emissions.
Reduce CO2 in Shipping by Keeping Track of New Regulations
Given the rising consciousness around sustainability, the shipping industry is strategizing new regulations that will bring about changes in shipping procedures. You need to stay abreast of these new regulations and prepare your supply chain to take action accordingly.
Regulations by the International Maritime Organization (IMO) aim to reduce CO2 emissions by 40% per TEU-Km by the end of 2030 and 70% per TEU-Km by 2050. Similarly, the European Parliament has approved measures to be carbon neutral by 2050. This could lead to reduced vessel speed, limited engine power, retrofitted ships, shifts to alternative energy sources, etc. Thus, shippers need to prepare themselves for such changes.
Reduce Your CO2 Emissions
While reducing CO2 emissions is not a new challenge, the evolution of technology has made it easier for shippers to tackle it. BuyCo and Searoute's collaborative CO2NTROL project is the ideal tool to help you control your carbon footprint. This is an innovative digital solution that helps organizations smoothly transition to more sustainable practices. Try it today to see how you can make your operations more sustainable.
Download the full ebook to learn more on how to reduce emissions in the shipping industry