10 Metrics to Measure the ROI of an Ocean TMS
BuyCo
Mar 15, 2023 9:24:25 AM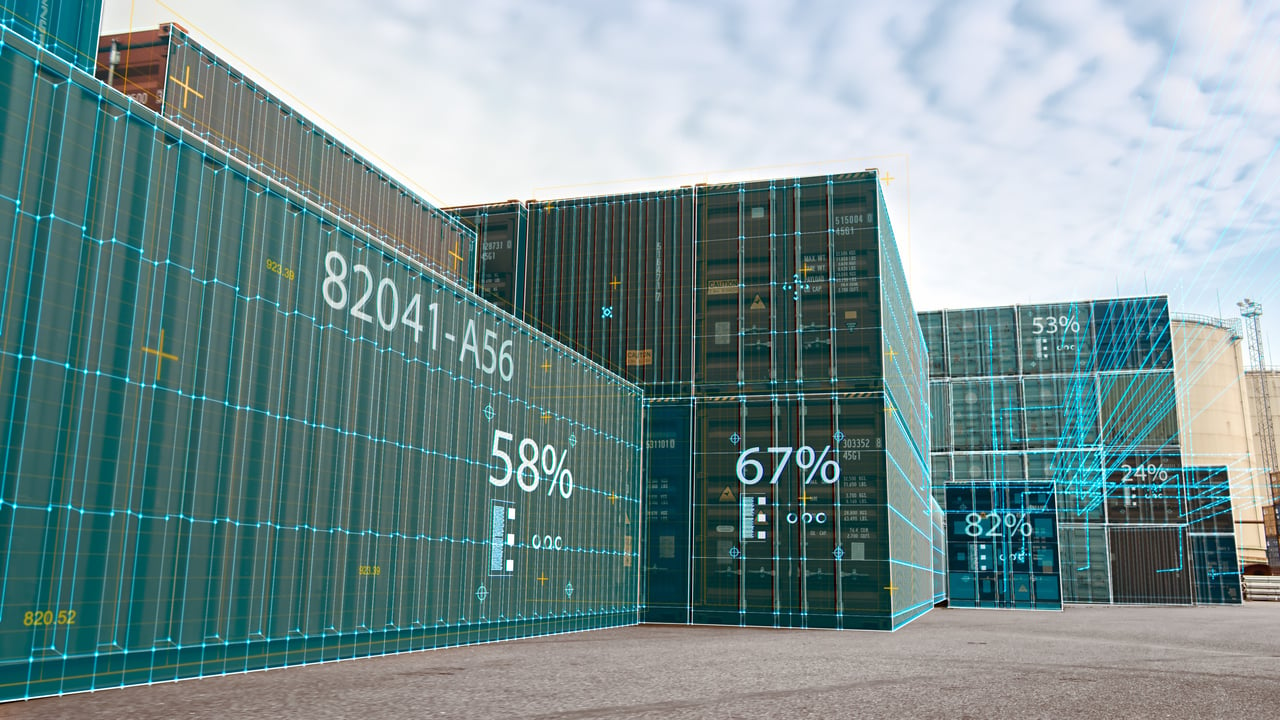 Ineffective control and poor visibility over maritime shipments can cost businesses millions. This is a niche area and relying only on a general TMS may not be enough to properly manage maritime operations.
While investing in an Ocean TMS may seem like a big move, it offers numerous benefits and makes large-volume shipping operations more efficient. If you're considering purchasing an Ocean TMS, here are the top 10 metrics you should consider while evaluating the potential ROI gains.
1. Execution Efficiency
An Ocean TMS should improve efficiency by making processes faster and less prone to errors. Firstly, it brings all carrier schedules and rates to a common platform for easy search and comparison according to various KPIs. BuyCo gives you centralized access to shipping schedules from 97% of all ocean carriers.
Secondly, it automates the process of sending booking requests based on real-time allocation status and lets you leverage historical data to simplify additional workflows such as creating shipping instructions, etc.
2. Real-Time Visibility
Between January and March 2022, shippers faced a loss of $5-10 billion only because of delayed shipments. To minimize these losses, you need an ocean TMS that offers real-time visibility over shipment status and updates on ETAs and any exceptions that may cause delays. This allows you to react faster and keep delays and losses from mounting. In addition, an Ocean TMS offers predictive visibility into a vessel's ETA reliability and helps you make smarter booking decisions.
3. Data Sharing
A good Ocean TMS unifies all data exchanges and keeps the information accessible through a central database. It minimizes the risk of missing out on critical information in emails and eliminates operational silos to foster collaboration. BuyCo helped TotalEnergies reduce email exchange by 95%. Further, data can be extracted as required and used for automated processes such as shipment planning, VGM declarations, etc. to improve workflow and lower losses linked to human error.
4. Shipment Management
An Ocean TMS automates reports to track delivery performance and identify areas in your supply chain that require improvement. With BuyCo you can get reports on CO2 footprint, ETD/ETA accuracy, carrier performance and so on. An Ocean TMS also helps avoid and manage exceptional container flows that may arise due to mismatched booking requests, delays or unexpected transshipments. This saves time and money that can be repurposed to caring for customers.
5. Freight Forwarding Cost Management
Using an Ocean TMS allows you to internalize and automate scheduling, booking, planning, tracking and other such operations. This reduces the need to bear extra costs such as freight documentation fees and handling charges.
An automobile manufacturer who insourced freight forwarding with BuyCo reduced forwarding costs by 60%. Even if you work with freight forwarders, giving them access to your Ocean TMS automates tasks and streamlines collaboration to save resources.
6. Ocean Carrier Freight Cost Management
An Ocean TMS helps with carrier freight cost management in many different ways. Firstly, it makes rates offered by multiple carriers available on a single platform for easier comparison and selection of the most affordable routes.
Thus, it removes the middleman from your negotiations. This not only increases your negotiation power for current bookings, but when combined with automated carrier performance reporting, helps negotiate better rates for future contracts. It also puts you in a position to ask for refunds for undelivered services included in the contract.
Further, an Ocean TMS improves allocation control. It helps you make the most of your contracts and reduces costs related to off-allocation bookings.
7. Demurrage and Detention Cost Management
Along with managing carrier costs, an Ocean TMS can help reduce Demurrage and Detention costs. The automated tracking system provides realistic ETAs/ETDs so you can plan inland transportation accordingly. It also tracks free D&D time at origin and destination ports to help you manage it more efficiently. Using the BuyCo platform helped an Italian company, Alpi, reduce D&D costs by 13%.
8. Carbon Emissions
As the demand for taxes on shipping emissions increases, the role an Ocean TMS can play in managing the company's carbon footprint increases. An Ocean TMS like BuyCo is integrated with SeaRoutes to measure carbon emissions by different carriers and routes to help you choose energy-efficient vessels and schedules with the lowest emissions. This can potentially cut down the CO2 taxes payable by 50%.
9. Cash Flow Optimization
Shortening the cash conversion cycle is the best way to increase cash flow. This requires optimizing Days Sales Outstanding (DSO) and Days Inventory Outstanding (DIO). An Ocean TMS can give you actionable information on your goods ATA and ATD so you can generate and send invoices in a timely manner and, in turn, collect payments faster.
An Ocean TMS also shortens the length of time your company holds goods in inventory. Centralized vessel and route searches shorten the booking process and put your goods on the move faster. Further, real-time tracking gives you reliable insights into how long your shipment will be in transit and helps estimate lead time with higher accuracy. This information can help forecast and plan deliveries efficiently.
10. Customer Satisfaction
Real-time shipment tracking by an ocean TMS empowers companies to pass on the knowledge to their customers with timely automated notifications of upcoming deliveries. An Ocean TMS also facilitates on-time deliveries by giving you the ability to react quickly to potential disruptions and delays.
This kind of proactive communication and timely deliveries reduces transportation-related customer service calls and gives customers a reason to stay loyal to the company. Interestingly a study showed that lowering the customer churn rate by just 5% can increase profitability by up to 95%.
Summing It Up
Using the right Ocean TMS makes managing maritime operations easier. Every benefit offered by an Ocean TMS – automated booking processes, shipment tracking, CO2 tracking, better customer service, etc. can considerably boost the bottom line. An Ocean TMS like BuyCo empowers businesses to leverage data to reduce internal and external costs while optimizing cash flow and boosting customer satisfaction. Unlock the power of Ocean TMS for your business.
Want to know more? Download our ebook: