In this infographic, discover the challenges that the supply chain is facing, and the solution that better collaboration can bring. When using efficient collaboration strategies, exporters, carriers, forwarders, and importers can greatly increase their productivity.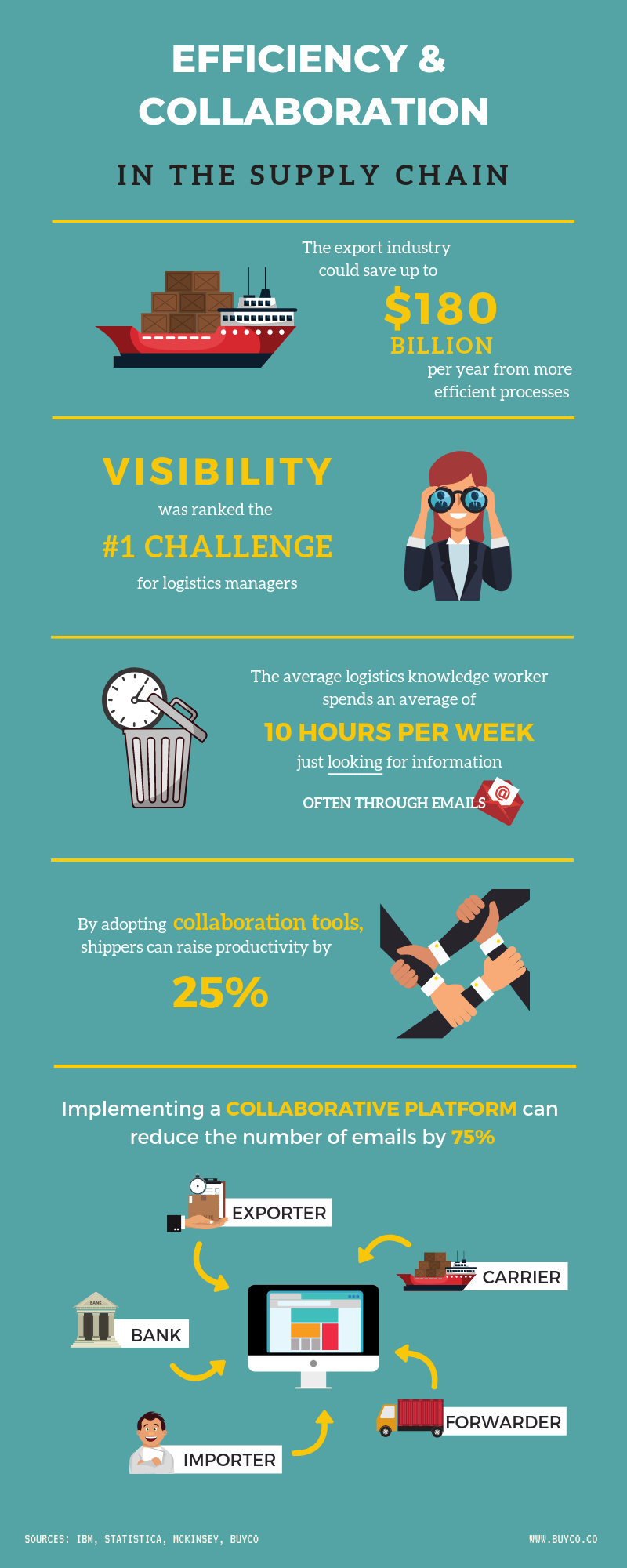 A Free

E-book on Automation, Visibility and Collaboration

!
Automation, collaboration and visibility. Are these just industry buzzwords or a reality for the maritime supply chain? We have decided to take a closer look to find out for ourselves. We surveyed the market, studied concepts and results from recent studies, developed our own perspectives and have found that these areas are indeed weak points in the maritime supply chain.
Our aim is to provide logistics managers with a clearer view of automation, collaboration and visibility, and give them the right tools and solutions to achieve their goals.