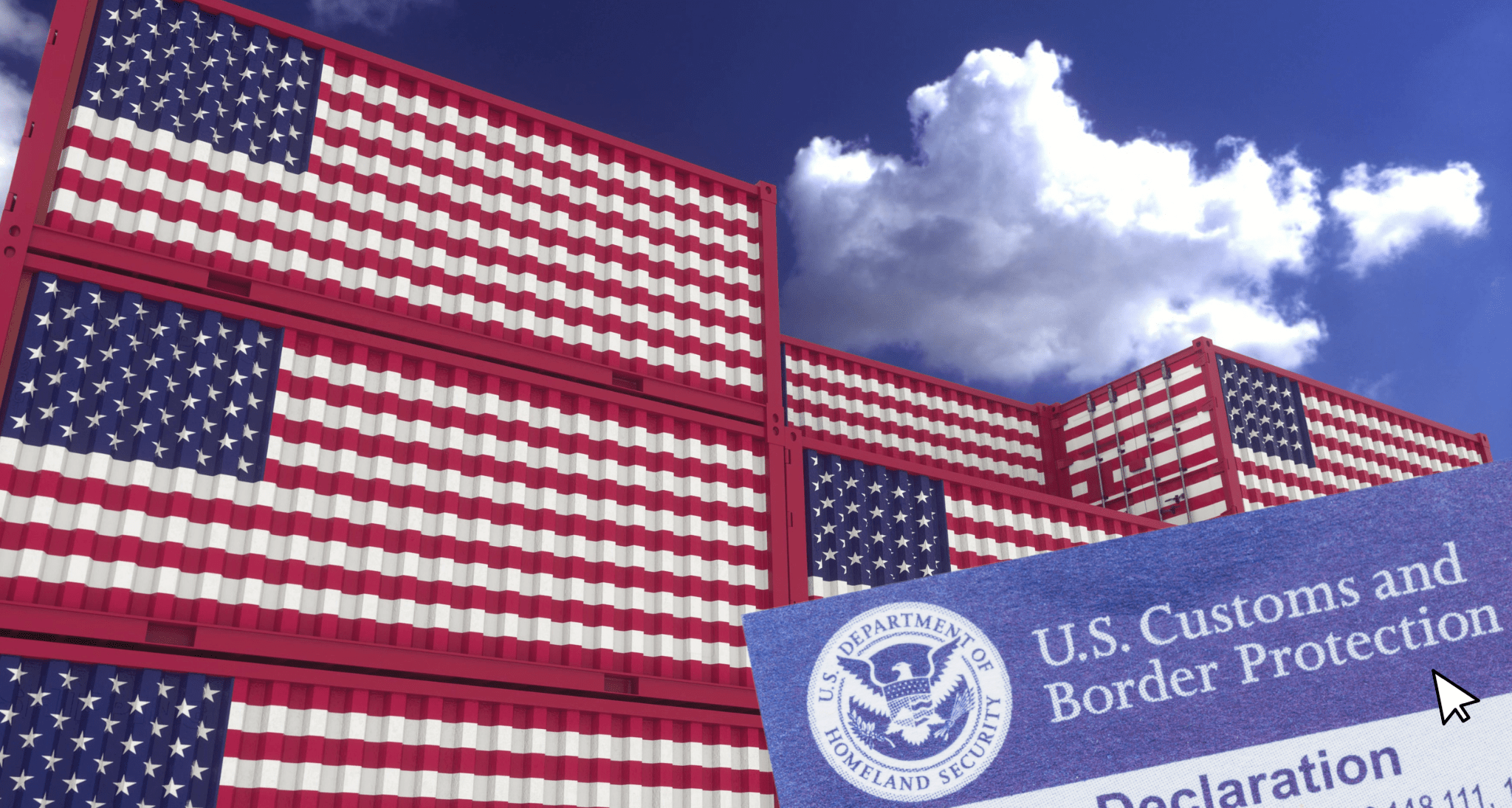 The traditional method of AES US export filing through the Customs Border Protection (CBP) website is not only time-consuming but also prone to errors. It takes an average of 15 minutes to complete the filing, which can become a tedious and expensive process when multiplied by a number of shipments. Additionally, maintaining export documentation independently and keeping track of completed filings can lead to disruptions in the container supply chain.
Fortunately, BuyCo offers an automated solution that simplifies the AES filing process. By connecting to the AES system, BuyCo automatically fills in the necessary cargo data that has already been collected for shipping instructions. This data is usually imported from your ERP system through an API or automatically populated using BuyCo shipment templates. This eliminates the need for double entry and saves valuable time.
What is AES Filing?
When it comes to exporting goods from the United States, companies must adhere to a specific protocol. This involves filing their export data through AES Direct, a system that can be accessed via the Automated Commercial Environment (ACE). The data that needs to be filed is known as Electronic Export Information (EEI).
An AES filing is mandatory for most exports of merchandise from the United States to a foreign country, provided the merchandise holds a value of $2,500 or more based on its Schedule B number. Additionally, an AES filing is required for all exports that need an export license from the U.S. Commerce or State Departments, regardless of the value of the merchandise. To add to this, as of April 2020, the U.S. Bureau of Industry and Security (BIS) has implemented a new rule stating that an AES filing is compulsory for most exports bound for China (including Hong Kong), Russia, or Venezuela, regardless of the value, if the exported item is listed on the Commerce Control List (CCL).
To ensure compliance, the filing must be completed within a specific timeframe, ranging from one to 24 hours prior to the actual export, depending on the chosen mode of transportation.
How does BuyCo automates the AES Filing process?
1. No double entry for AES: Save time on all declarations
All the data required to fill the AES declaration is already populated in BuyCo. When creating a shipment you need to define critical container and cargo information to complete the booking and shipping instructions process. This data is usually imported in BuyCo from your ERP, through an API that connects both systems. Or it is automatically populated when creating shipments using your BuyCo shipment templates.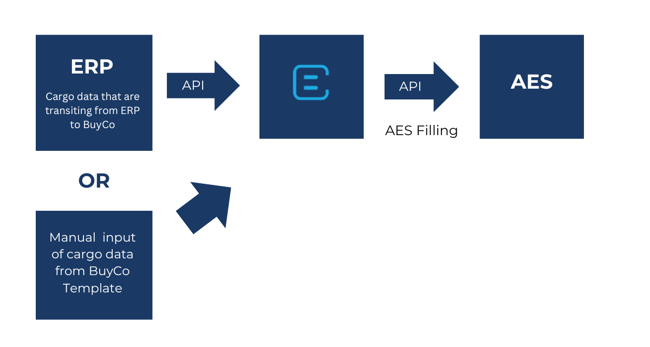 2. Connect to AES and send declaration in one click
With just one click, BuyCo connects to AES and submits the Electronic Export Information (EEI) filing, providing an Internal Transaction Number (ITN) to all trade partners involved. The ITN is automatically filled in the shipping instructions, streamlining the entire process.
3. Checks and validations prior to submission to increase accuracy
BuyCo goes beyond just filing by performing checks and validations before submission to ensure accuracy. It audits the form and alerts you of any missing data, reducing the risk of errors, delays, and penalties. Moreover, BuyCo's control tower highlights shipments that require urgent AES filing, allowing you to prioritize and avoid unnecessary delays.
Summary
BuyCo automatically completes AES US Export filing using data that have already been entered for the shipping instructions, collected from ERP through API. The system performs checks and validations prior to submission to increase accuracy, avoid errors, delays and possible penalties. It provides role-based security to match the structure and workflow of your organization.
BuyCo stores records of filing and can generate them on-demand, removing the need to maintain them independently to comply with recordkeeping requirements. And transport managers are always on top of their AES filing because they monitor the process for all shipments in a single place, using exception based alerts to focus on shipments that need action.
For shippers this means you can:
✅Improve efficiency and productivity by leveraging automated filing
✅Reduce the risk of errors, delays and possible penalties
✅Leverage the BuyCo Network to share the AES filing status information to clients and more.
✅Increase visibility into the status and history of an EEI
Want to know more about the BuyCo platform and how it can help you facilitate the AES filing process, and the entire container shipping practice to save time and valuable resources?