Container tracking and clear visibility over logistic operations have been the two most significant recent innovations. The continued challenge for management teams is to bring tracking and visibility to more and more areas of their supply chain. One of the easiest and most beneficial new improvements to implement is On-Site Container Visibility.
With a simple app, you can have accurate, precise data and broad visibility over your on-site activity. The app has multiple benefits that keep on giving to your entire logistics team. Here's the top 7:
7 Benefits of an OnSite Visibility Solution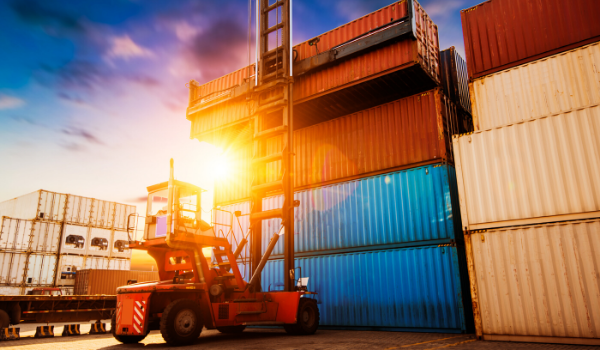 1. Accurate automated data from the ground
Manual entry is a thing of the past. Your on-site staff simply take a picture, and all the necessary information is recorded in real-time (container number, reference number, seal number, time, GPS position, etc.). This ensures that your data is 100% accurate, and you won't have any incorrect seal numbers or errors on your bill of lading.
2. Reduced trucker and haulage claims
How many times have you received extra fees from your hauling company for their additional waiting time? When this happens, it's usually impossible to verify if the trucker really waited longer or not. Until now. With an OnSite Visibility Solution time logs and waiting times are automatically kept so any other fees can be easily proved or revoked.
3. Faster operations
Since all your on-site containers are being tracked at each action, all members are notified about the completion of a step and can be better prepared for the next one.
4. Reduced detention costs
Since you will know exactly how much time your containers have been onsite, it will be easier to monitor when each container needs to be sent to your carrier, significantly reducing detention costs from your carrier.
5. Better visibility
The yard operation is critical to moving freight in a timely manner, and visibility is essential to avoid congestion and get trucks in and out. Lack of visibility can cause confusion and waste time.
6. Informed about exceptions or events
If any event arises or an irregularity is identified, such as fumigation or a damaged or dirty container, all members are notified and kept in the loop with anything that could slow down operations.
7. Improved overall performance
Since each recorded action has a time log, you'll be able to know exactly how long your operations take as well as how long your containers stay on site. With this information, you'll be able to identify weak points in your operations to optimize your performance.
If you are interested to see what more visibility & control can do over your on-site operations, you can try the BuyCo OnSite app for free and see for yourself the benefits it could bring your company.
Start a Free Trial of BuyCo OnSite!