Use a collaborative platform to reduce administrative burden and improve control & visibility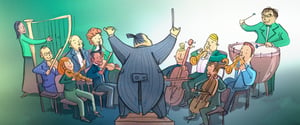 Collaboration with forwarders is often achieved through phone and email. With these methods, you probably spend a lot of time reading and responding to emails to keep up your logistics operations. According to shippers, this is a huge loss of time. However, a solution to this problem is easily attainable. Alteo, for example, after BuyCo implementation, reduced their number of emails by 80% and increased their customer service productivity team by 25%.
---
GET THE ENTIRE 10-PAGE REPORT with all the benefits of collaborative platforms
---
Using a unique platform and having it connect your partners has 7 valuable benefits :
1. Improve tracking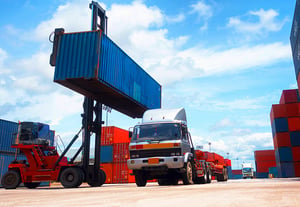 A modern collaborative platform like BuyCo automatically updates you with the container tracking status of your shipping lines (provided you enter the booking number). Various logistics partners (suppliers, inland haulers, forwarders, etc.) can also manually enter their tracking information when they have information that is more updated than the automated carrier tracking. Acquiring a tool that offers you powerful automated tracking with the capacity to manually add updated information, will provide you with the best tracking capabilities on the market.
2. More freedom in your freight forwarders selection

A centralized platform allows you to easily change which forwarders you work without having to change your procedures. You simply create a connection with the platform and the forwarders system, which takes just seconds. BuyCo also has the ability to measure the operational performance of your forwarders, along with many other KPIs to best track your ROI.
3. Reduce the burden of your administrative tasks
Using a new digital solution can replace manual, repetitive tasks and unnecessary paperwork with simple automated features. Real-time booking allows you to find your negotiated rates with all the shipping schedules in one place. Easily editable templates result in simplified and standardized document management. Streamlining the communication process provides easy access to live data that can be used to track shipments.
With a collaborative platform, you can expect to see productivity rise up to 40% for your team and partners. 11 hours of processing time can be saved and 73% of emails can be reduced for every transport file.
4. Real-time communication to manage your shipments
Collaborative platforms are usually equipped with chat and instant messaging services which enables real-time communication with your partners and saves you having to send endless streams of emails.
5. Real-time documentation for your shipment management
Instantly exchange documents with your partners (freight forwarders, carriers, distributors, etc.) in order to avoid sequential processes and document updates. You'll have consistent indicators and data between each member of your supply chain. Data is automatically shared with everyone in real time.
6. Improve control and visibility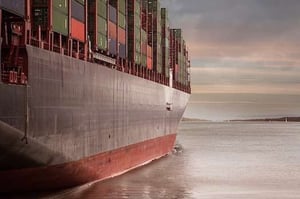 By implementing a collaborative platform, you'll have instant notifications about crucial matters. You and your team will then be able to focus on following up with these important issues. As a result, your logistics team will be more reactive about solving problems that could have had real consequences to your supply chain.
This solution allows you to instantly have international control over your processes, regardless of the local systems, organizations, or regulations.
7. Reduce double entry issues through a direct connection with your ERP
With a unique collaborative platform, you can be sure that there will be no double entries by connecting the platform to your ERP.
With all the advantages a collaborative platform brings, you'll be able to drastically reduce administrative burden and rapidly improve control and visibility.
A Free Guide on Container Logistics!
Overcome the challenges of container shipping and get your supply chain running better than ever.
In this free E-book, you will discover how to:
Get more out of your partnerships and improve visibility & control
Save on shipping costs and reduce administrative burden
Improve decision-making and data intelligence