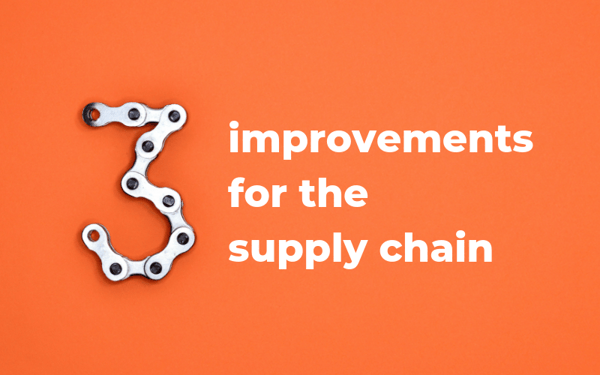 You're a believer. A believer that things can be better. You see how processes in your supply chain could run better, but you aren't quite sure what needs put into place to accomplish such improvements. Here are three tips that can help you get started:
Tip 1 : Round up your supply team
Ocean freight can be quite time consuming since it implies sending many emails and completing a multitude of actions. According to our survey, shippers and their partners send and receive an average of 150 emails and spend an average of 1 hour and 12 minutes on managing their transportation file.
It is often when your shipment is approaching that things start to get messy. Does everyone have the right documents? Did the information flow correctly to reach each party? Did everyone do their part?
No need to cross your fingers. Logistics is evolving with technology, and many solutions are now on the market that allow you to communicate in a more intelligent, collaborative way. The key is to find a platform where all the players of your supply chain can come together in one centralized place, to view all your exchanges and track the progress of your shipments.
Many of these platforms connect with other tools, including TMS's, ERP's, etc., so that information can be updated automatically for all your supply chain team.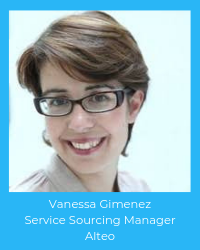 At the Paris Supply Chain Event, Alteo's Service Sourcing Manager, Vanessa Gimenez, explains : "With BuyCo, we are able to perform document tracking. We and our logistics partners enter the online application and find all the information concerning the departures and arrivals of the containers, including the customs documents."
The increase in visibility significantly reduces the chance of miscommunication and ensures that each party is staying on top of their responsibilities.
Tip 2 : Don't be left in the dark
Once everything has been organized, and the shipment is prepared and launched, it would be nice to sit back and relax, but we all know that isn't the case. Usually, we check the status of the carrier multiple times per day to make sure everything is going right. If something is brewing, we need to be the first to know.
Real time communication is now a necessity in maritime transport. Being able to stick to the heart of your profession, while being automatically notified of the shipment's status, is the only way to be efficient while staying informed.
« The power of Collaborative Platforms in container shipping : Case Study Alteo and their partners»
FREDERIC BUCHÈRE
Alteo customer service Director,
at Supply Chain Event Paris, during the conference
Tip 3 : Buy yourself some time
Logistics entails managing hundreds of mini-tasks per day that eventually slow productivity. Fortunately, technologies such as collaborative platforms are now available to automate repetitive time-consuming tasks: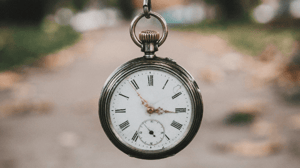 by bringing carrier shipments into one place, allowing you to search bookings with your pre-defined rates
by organizing your data and documents by task, time, or shipment so everything can be found easily
by automatically measure KPI's of your freight forwarders and carriers
These features free up your time to focus on what most matters by being alerted on deviations compared to the initial plan and to analyze the data that these tools provide. In such a fast-paced business environment, gathering data is crucial to be able to make informed decisions and take effective actions accordingly.
Data is maturing quickly. In the near future, data is going to be able to predict what will happen in our logistic operations, allowing supply chain teams to anticipate upcoming issues and take appropriate actions.
A Free

E-book on Automation, Visibility and collaboration

!
Automation, collaboration and visibility. Are these just industry buzzwords or a reality for the maritime supply chain? We have decided to take a closer look to find out for ourselves. We surveyed the market, studied concepts and results from recent studies, developed our own perspectives and have found that these areas are indeed weak points in the maritime supply chain.
Our aim is to provide logistics managers with a clearer view of automation, collaboration and visibility, and give them the right tools and solutions to achieve their goals.